"What is a 'Lightworker'? The reference came to me in a free angel card reading. There have been several crossings of this reference lately. I'm not sure what it all means? Any thoughts would be greatly appreciated. Thanks –Mary Lou"
Dear Mary Lou,
Thank you for your question.  It's one that gets lost in the shuffle sometimes by us teachers when we assume everyone else knows what we're talking about.  The term "lightworker" has been around for quite some time and is usually used to describe someone who sheds light on those around them.  They are sometimes found in spiritual, healing or humanitarian fields, but they are needed everywhere.
Lightworkers have chosen to live a life of service to humanity in some way, and it's an honor to serve in this capacity.  It is vital that each individual lightworker learns to recognize their own inner light and how to use it in helping others.  Living as a human lightworker can be a difficult task and many find themselves more prone to depressive tendencies and chaos, especially when they've strayed from their path.  They can become easily dissatisfied with their lives, especially when they don't feel the fulfillment they may not even be aware they are looking for.  This is a sign their soul is calling them to do something more.  Lightworkers can be sensitive, intuitive and creative.  They can also be highly intelligent and easily learn things as if recalling a memory from the distant past.
Lightworkers have many labels – Indigo, Crystal and Rainbow children; Starseeds; Earth Angels, but I believe there are many more that defy any certain category.  They are evolved souls who are here to assist humanity in this time of planetary evolution.  They are here to break down the barriers of ignorance, hate and intolerance.  They are here to bring truth, love and peace to this world.
As children, many lightworkers felt like they didn't belong and may have been bullied or abused.  Once these souls become aware of who they are, it's like everything suddenly makes sense.  The past is what makes us who we are.  We are here to understand, protect and teach humanity.
As a lightworker, you are no better than anyone else.  You are different, but that means you have responsibilities – to yourself and to our world.  You are like a 1000 watt lightbulb in a darkened room.  Not everyone will welcome your light, but those who do need you to shine.
Steps to Take Now …
1. Accept who you are, and love yourself for it. This means taking care of yourself spiritually, emotionally, physically, mentally and neurologically.  Lightworkers tend to be uniquely sensitive the their environment.  Migraine headaches are one example, though not all migraine sufferers are lightworkers.  Understand and accept your limitations.  Learn about energy shielding, grounding, and creating healthy boundaries.
2. Learn more about lightworkers and how your gifts may be brought to light.  Earth Angels by Doreen Virtue
is a good book, and there are several others out there.  Reach out to our spiritual guides and angels; ask them to help you find your purpose here.
3. Forgive the past.  Many lightworkers had difficult childhoods.  Understanding the past is the past and can no longer hurt you is the first step.  Forgiving yourself and those who hurt you will be next.
4. Get support through a mentor, or find your soul family.  Your physical family isn't necessarily your "real" family that you have lived other lifetimes with.  Members of your soul family might be strangers, but meeting them will feel like you've known them forever. Being with them will feel like coming home.
This is the short answer, but I hope it will help you get started.
Love and Blessings,
Sheri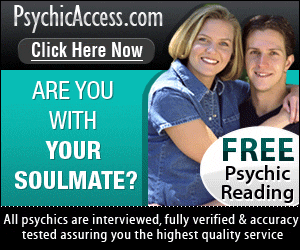 http://www.angelmessenger.net/wp-content/uploads/Angel-Messenger-Logo-2016-v4.png
0
0
Rev. Sheri
http://www.angelmessenger.net/wp-content/uploads/Angel-Messenger-Logo-2016-v4.png
Rev. Sheri
2011-08-15 14:03:04
2016-11-03 19:26:47
Ask Sheri - What is a Lightworker?